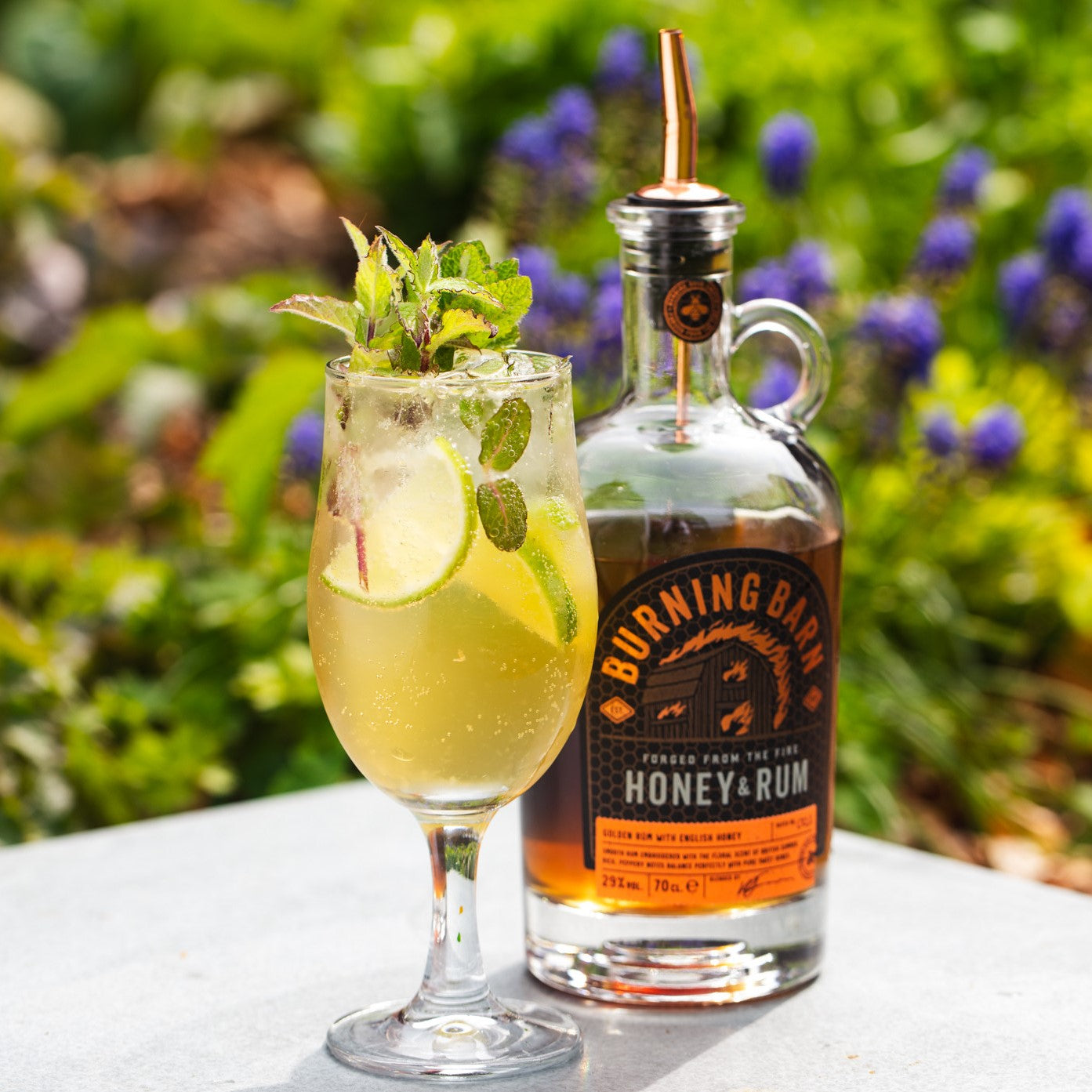 These are perhaps not quite the times we envisioned when discussing our plans for the lighter evenings and warmer days to come. As a business which relies on people getting together and enjoying each other's company over a tipple of their favourite craft spirit, we've certainly felt the weight of the current situation.
Despite these unusual times we hope we can shed a little light with some of our favourite store cupboard cocktails, perfect ahead of a Bank Holiday weekend spent at home and will most certainly serve as a welcome distraction.
Bear in mind we're expecting you to dig into the back of your store cupboard for some of these, however you may be in with a chance to find a real gem of a cocktail you'd never thought of trying before.
Top Tips to consider when creating store cupboard cocktails:
Create your own Sugar Syrup: A great homemade sweetener, which is incredibly easy to make. Simply mix equal parts white sugar and water together (e.g. 100ml water and 100g sugar). Heat over a low heat until the sugar is fully dissolved. Allow to cool before adding to your cocktail, alternatively you can make this in batches and store in the fridge for up to a month.
Cocktail Shaker Alternative: No Shaker to hand? No problem, whilst not quite as glamorous we've found that adding ice to a large-topped water bottle and giving it a good shake normally does the trick. You can then use a sieve as an alternative to a strainer.
No.1: The Rum Sour:
Ingredients:
60 ml Smoked Rum
1 Egg white
50 ml Fresh Citrus Juice
15 ml Sugar syrup
Bitters for garnish (2-3 drops).
Method:
Shake all your ingredients together with ice and strain back into shaker.
Dry shake (without ice) your ingredients again.
Serve over ice and garnish with an orange zest twist.
No.2: Espresso Martini with a Twist
Ingredients:
25 ml coffee liqueur, such as Tia Maria
25 ml Burning Barn Smoked Rum
Single/ Double shot of espresso
5 ml sugar syrup
Coffee beans for garnishing
Method:
Fill your shaker/ water bottle with ice and add all of the ingredients in.
Shake for a good minute and double strain into your favourite martini glass (always best if the glass is chilled).
Garnish with coffee beans and enjoy.
No. 3 Honey Rum Mojito
Ingredients:
60 ml Burning Barn Honey Rum
2 tsp demerara sugar
12 fresh mint leaves
2 lime wedges
Chilled soda water
Fresh mint spring to garnish
Method:
Muddle the lime wedges and sugar in a highball glass
Add the mint leaves and gently muddle again
Fill the glass 3/4s full with crushed ice, add the rum and stir
Finally, add more crushed ice, top with the chilled soda and a mint sprig
So there you have it, our three favourite store cupboard cocktails. Fancy giving them a go? Let us know your thoughts and share you pictures with us @burningbarnrum.
In need of a Burning Barn top-up or been inspired to give a new flavour a go? Fear not, our online shop and delivery service are working as usual.
Stay safe and have a wonderful, if not unconventional, Bank Holiday Weekend.
The Burning Barn Team.
---