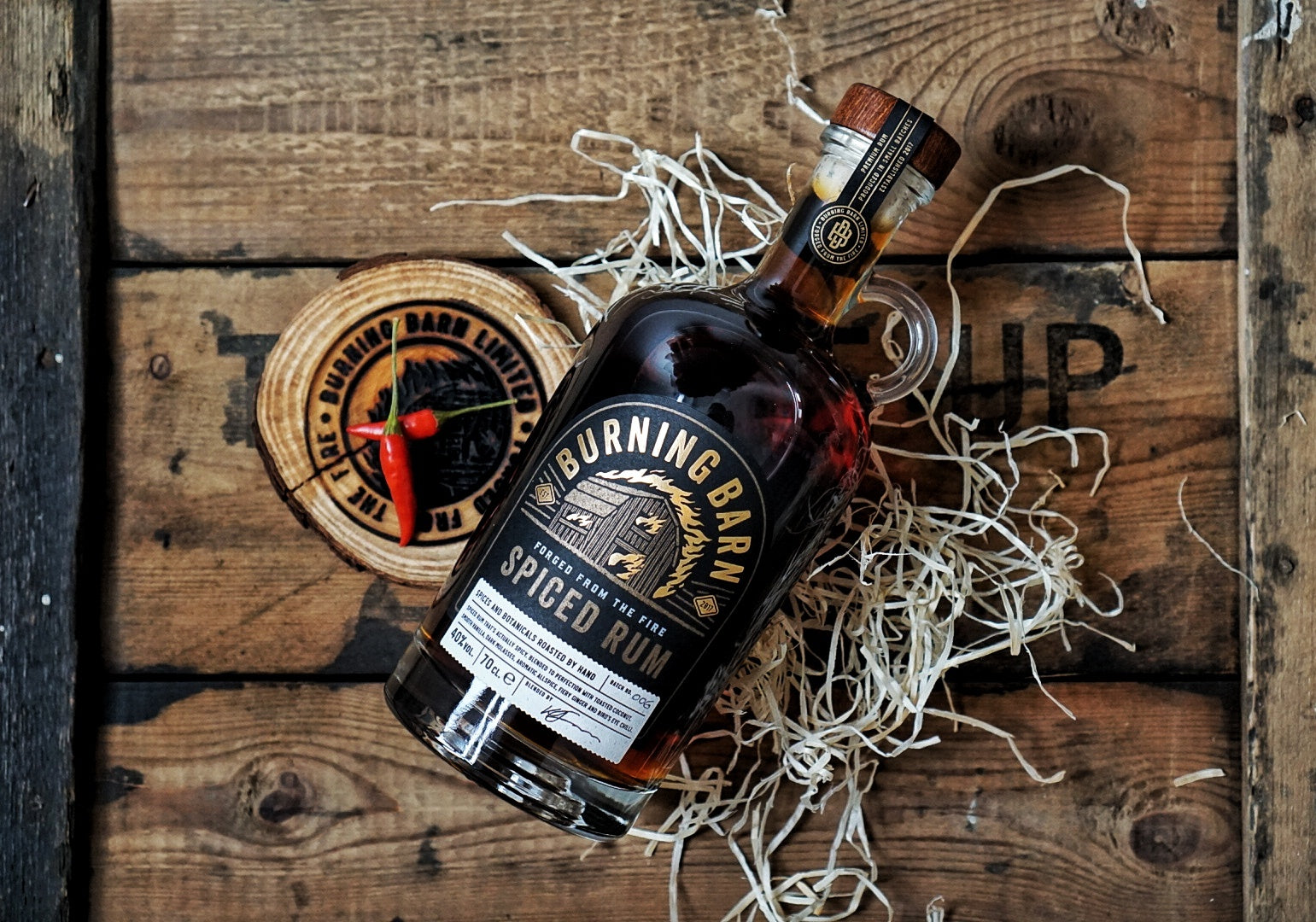 Whilst we may no longer be visiting our favourite bars and cocktails clubs, the brains behind the cocktails haven't stopped whirring away and we couldn't miss the chance to tap into that energy. We've been working with some of Birmingham and London's top bartenders to bring you some truly original cocktail recipes. So without further ado, let's us introduce these cocktail connoisseur.
Angelo Lo Greco with the Barima Waini (angelo_logreco)
Angelo can normally be found working as the Bar Manager at the prestigious Milestone Hotel. We were truly honored that he took the time to whip up this delectable cocktail, the Barima Waini, and even more so that he created this top-class video to match. Our hats go off to you Angelo.
The Barima Waini
- 50ml Burning Barn Smoked Rum
- 2 drops Angostura
- 10ml Orange Juice
- 10ml Lime juice
- 10ml Multiflower Honey
- Tsp Turmeric
Shake and Strain all ingredients and garnish with a Yamazakura.
Max Corton with The Island (island.max)
Introducing Max, a self proclaimed retired tikitender. He's treated us to the aptly named The Island, which we can confirm is a real scorcher.  A super simple cocktail but full of flavour and packs a punch - not one for the faint of heart.
The Island
- 50ml Burning Barn Spiced Rum
- 25ml Passion Fruit Syrup (Max recommends using Monin)
- 25ml fresh lemon
- Pineapple juice top, around 20ml
Shake it like you mean it with crushed ice, pour into glass, float pineapple juice on top and garnish.
Jordan Gonzales with Troika
Jay blew us away with his Smoked Coco Piña Martini at out cocktail competition last year, so we couldn't pass up the chance to have him back again with a bottle of Burning Barn in hand. Introducing the Troika, a superb cocktail and one especially well suited to the summer evenings ahead of us.
 The Troika
- Burning Barn Spiced Rum: 60ml
- 15ml Vanilla syrup
- 2 dashes of Vanilla bitters
- 15ml Mango puree
- 10m Lime juice
- 50ml Pressed pineapple juice
- Ginger ale top, around 20ml
Tash Allsop with The Smoked Crumble (tash_allsopp)
Another star from the Burning Barn Cocktail Competition, Tash's delectable Colada No.2 earnt him a top three spot in the finale and he's returned to blow us away again with The Smoked Crumble. It's exactly what you're thinking, hints of homemade apple crumble but with a refreshing twist of citrus, the perfect apéritif.
The Smoked Crumble
60ml Burning Barn Smoked Rum
15ml Apple and Cinnamon Syrup Homemade
15ml Ginger and Lime Cordial Homemade
24ml Lemon Juice
2 dashes of Ginger Bitters
2 dashes of Creole Bitters
We hope you've enjoyed these four fantastic original cocktails. As ever keep an eye on our Instagram for more original content to come and to see what we've been getting up to. We love seeing your cocktail creations, so if you've been inspired to give one of these cocktails a go be sure to share it with us across our social media channels for a chance to be featured.
Stay Safe,
The Burning Barn Team
---