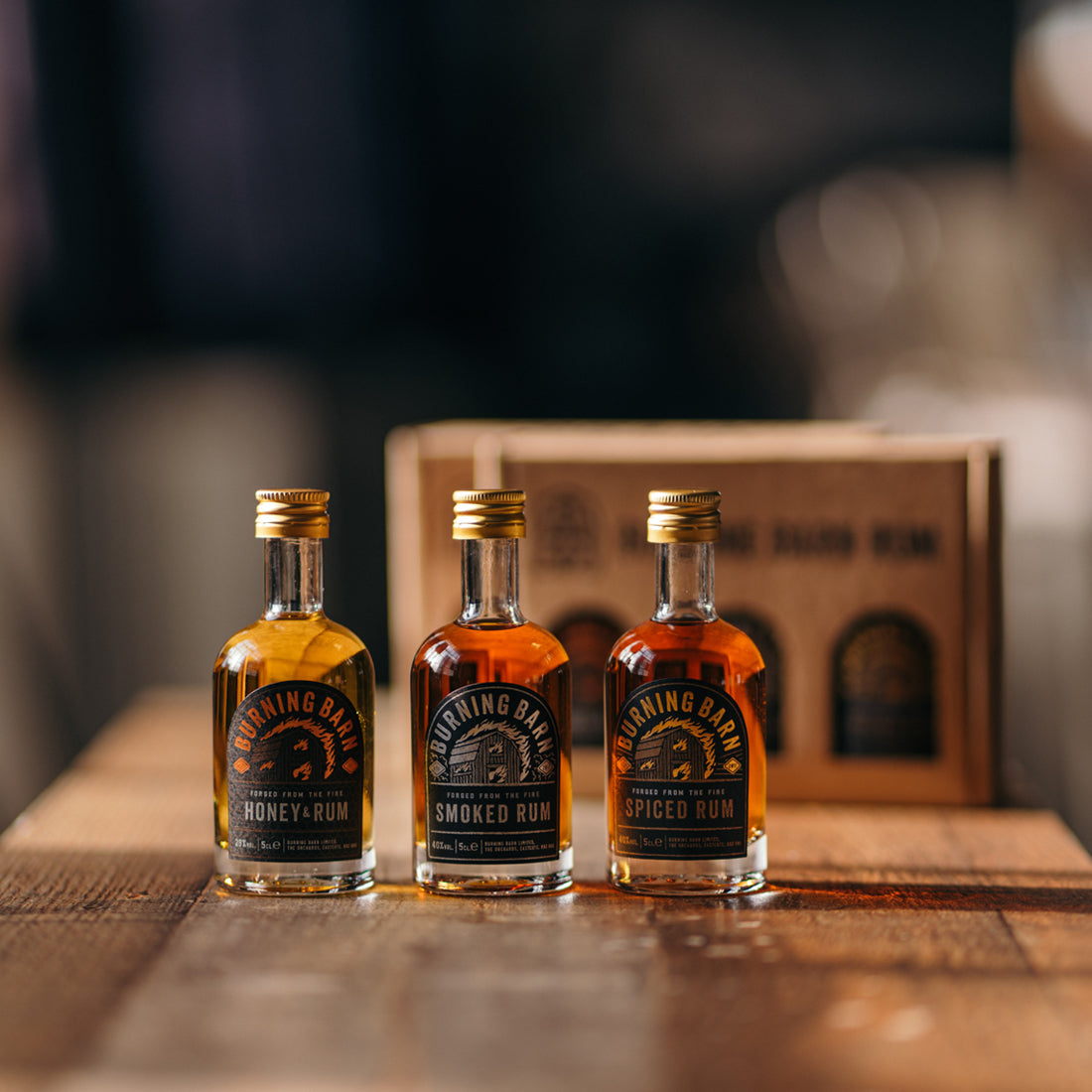 As Christmas approaches, we are all going to start our Christmas Shopping. Below are some of the best Alcohol Inspired Gifts on the market for 2019. 
1. Tweed Stainless Steel Flask 
We live by the motto of 'Go Outside, Do Cool Stuff, Reward Yourself', and with this small flask it's never been easier! What better way to reward yourself from a day of being outside, than having a small tipple with you to enjoy.
2. Compact Ice Box 
If you're planning to go out and about this festive season, or if you know somebody that like the great outdoors - you will know that alcohol doesn't stay cool on it';s own! Invest in a compact ice box - perfect for camping and easier to carry whilst on walks. The added shoulder strap of this cooler box from Decathlon means that the bag will be comfortable to carry, whilst being able to be deflated easily after use - perfect for compact storage! 
3. Diamond Glass Set 
These glasses ooze sophistication and innovation, and will surely impress your guests. Created to look like diamonds, these glasses stand at an angle with allows you to rotate the glass in any way you choose. These sophisticated glasses also reflect light - making your drink even more inviting! 
4. Whiskey Stones 
Nobody likes warm whiskey, but similarly ice cube watered down whiskey isn't great either. The solution? Whiskey Stones that retain their coldness to keep your drink cooler for longer! This pack of 9 stones is a perfect gift for loved ones, and can be refrozen over and over again. 
5. Rum Chocolate Truffles 
As big Rum fans, mixing that with chocolate sounds like the ultimate dream! These decadent truffles are layered with caramel cream with rum, sealed with milk chocolate. We can guarantee that everybody would love these as a gift! 
6. Rum, The Manual 
Know any rum lovers out there? This book was made for them - it tells you all about the various types of rums and how to enjoy them. It even includes sections on rum cocktails, which is perfect for this festive time of year. 
7. Cocktail Mixing Set
This premium cocktail shaker set is the perfect gift for any alcohol lover, to help them to learn to make delicious drinks and show off to friends and family. What's more, this set also comes in a luxurious gift box, making it ideal for both beginners and professional bartenders. 
8. Rum Gift Box
And lastly, we couldn't forget our Rum Gift Box - the perfect gift for all rum lovers! It comes with three delicious rums in 1x5cl measures, and is a great gift for all loved ones. 
There's a roundup of our favourite alcohol inspired gifts that anybody would be happy to receive this Christmas! Have we inspired you? Tag us on Instagram in your photos @burningbarnrum
---