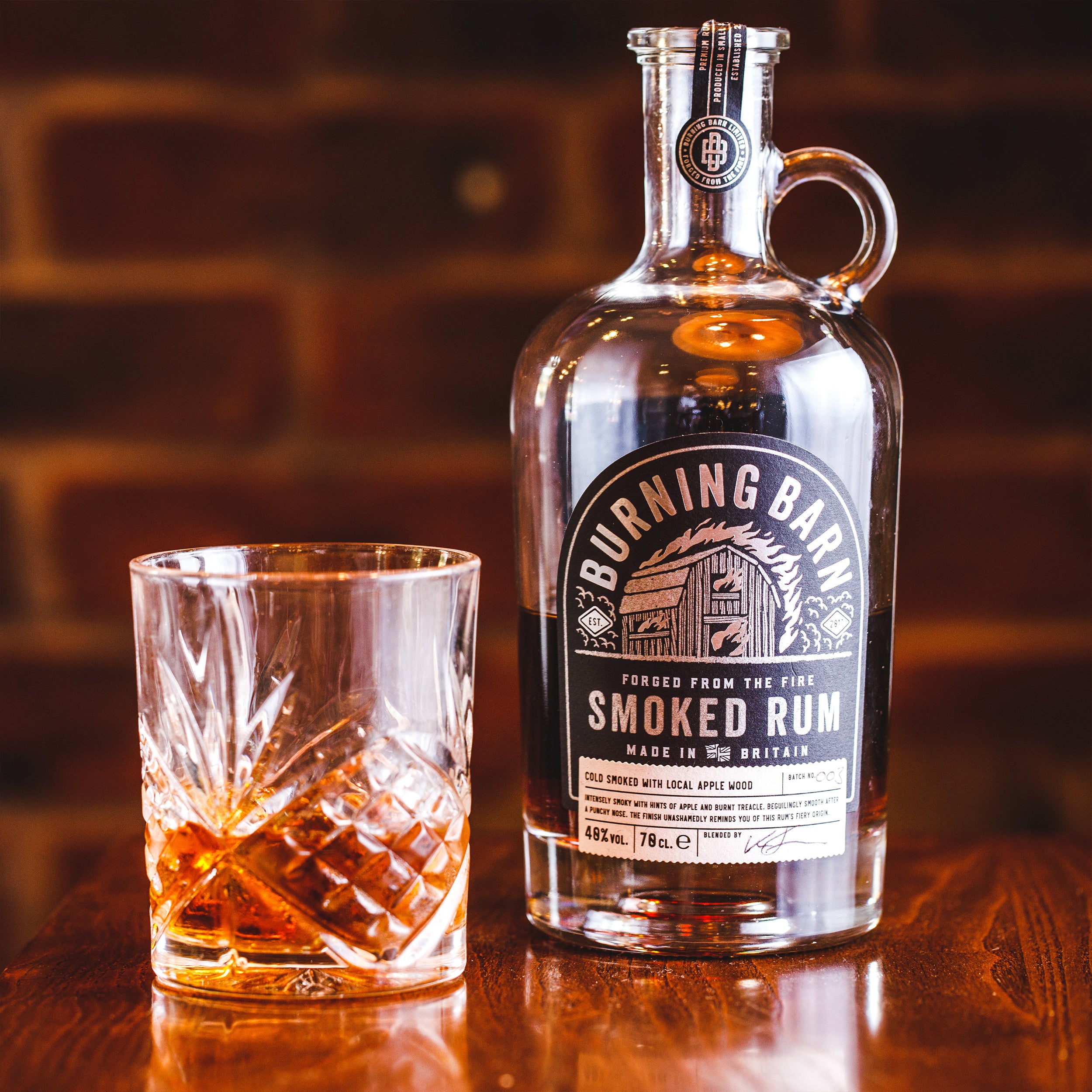 The fire that burnt down our family farm was a tragedy, but without it we would never have been inspired to create the first ever UK made Smoked Rum. By using apple wood, from trees planted 30 years go in our farm orchard, we cold-smoke our rum on site. The smoke blends with the rich dark rum to create an intense yet smooth, smoky flavour, with hints of apple and burnt treacle. 
When we first decided to make a Smoked Rum, we'd never heard of another drink like it. During our trial period we found out about Stolen Smoked Rum, a brand from New Zealand. Rather than discouraging us, this only made us more excited to create the first UK brand, as we knew there would be genuine consumer interest. It took a lot of time to find the correct balance but the conviction that most smoked foods are bloody tasty spurred us on!
This dark rum is unlike anything you've ever tasted before, reminiscent of log fires and candied apples. It's perfect with ginger ale or exceptional in an Old Fashioned, putting an exciting twist on the drinks you thought you knew. Some of our fans who have been kind enough to leave a review have said: 'This is absolutely beautiful. The smoking process adds an edge to be savoured to the flavour' and 'I really love this rum. The smoky taste is really interesting and reminds me a little of a smoky malt whisky!'. Well that's a huge compliment if we ever heard one!
If you've never tried our Smoked rum before, make sure you pick up a bottle of Burning Barn.
IF YOU WANT TO TRY BEFORE YOU BUY, THE WHISKY EXCHANGE HAVE GOT SAMPLES OF IT

HERE

.
---