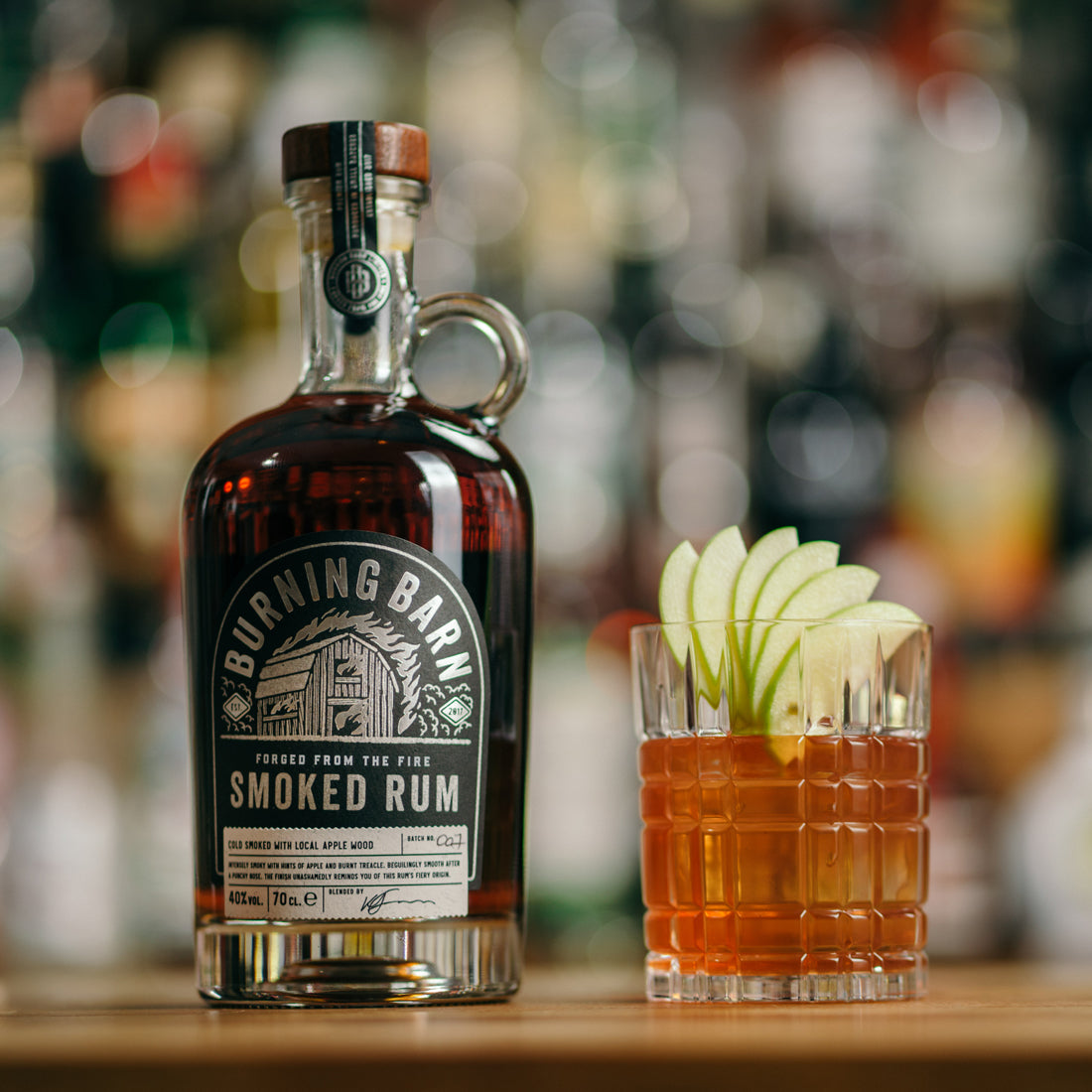 Tis' the season to be festive, and you can't be festive without some festive style cocktails. We've rounded up 8 of the very best Christmas Cocktails, so that you can impress your dinner guests this season… 
Festive Style Cocktails 
1. Vegan Eggnog
Ingredients: 
25g pitted dates

25g cashew nuts

2

5g dried apricots
¼ tsp mixed spice
100ml brandy
1 vanilla pod seeds
1l almond milk
Method: 
Soak the dates, cashews, apricots and spices in brandy overnight 

In the morning, tip the mixture into a blender, adding the vanilla seeds and almond milk. Blitz mixture until smooth, and pour into tall glasses. You can also add nutmeg and ice to serve. 
2. Hot Buttered Rum 
Ingredients: 
2 parts rum (extra points if you use BBR)

1 ½ teaspoons brown sugar

3 cloves (optional)

¼ part butter

Cinnamon stick to garnish
Method:
Melt the butter, sugar and cloves in a pan over low heat. 

Turn off the heat and add the rum, stirring well. Using a sieve, pour the mixture into a mug or glass and top with hot water. Garnish with a cinnamon stick. 
3. Christmas Rum Punch 
Ingredients: 
1 bottle rum (extra points if you use BBR)

6 oranges, cloves

1 ½ cups sugar

2l sweet apple cider 
Method: 
Bake oranges until soft 

Place the oranges in a bowl and add rum and sugar. Set fire to the rum and slowly add the cider to extinguish the flames. Stir in cinnamon and keep the mixture hot. 
4. Apple Smoked Old Fashioned
Ingredients: 
50ml Burning Barn Smoked Rum

15ml Apple Cinnamon Moonshine

Drop of Fresh Apple Juice

10ml Sugar Syrup

Bitters 
Method: 
Combine all of the ingredients in a glass and stir well until combined. 
5. Hot Toddy 
Ingredients: 
1 ½ parts Whisky

⅓ part Honey syrup

3 parts hot water

3 dried cloves per glass

Freshly squeezed lemon juice
Cinnamon sticks - to garnish each glass
Method: 
Combine the whisky, ​honey ​syrup, hot water and cloves in a g​lass and stir gently until combined. ​

Squeeze in lemon juice, remove the cloves, and garnish with ​a​ cinnamon stick.​
6. Mulled Wine 
Ingredients: 
750ml red wine

1 sliced clementine

1 C

innamon stick
1 star anise
3 dried figs
3 black peppercorns
50ml brandy 
Method: 
Pour the red wine into a large saucepan, adding the clementine, cinnamon, star anise, figs, and peppercorns. Heat until simmering. 

Take the spices and peppercorns out of the mixture, and stir in the brandy. Pour into glasses or mugs to serve. 
7. Bonus - Orange and Cranberry Spritz Mocktail 
Of course, not everybody drinks alcohol. So, if you are one of those people then this one's for you: 
Ingredients: 
500ml Orange Juice

400ml Sparkling Elderflower

500ml Cranberry Juice 
Method: 
Mix together the orange and cranberry juice.

Slowly pour in the elderflower drink and serve with ice 
Whether your prefer wine, rum or whiskey, there are cocktails out there for everyone. Let us know if you try any of the above cocktails, by tagging us on Instagram @burningbarnrum 
---