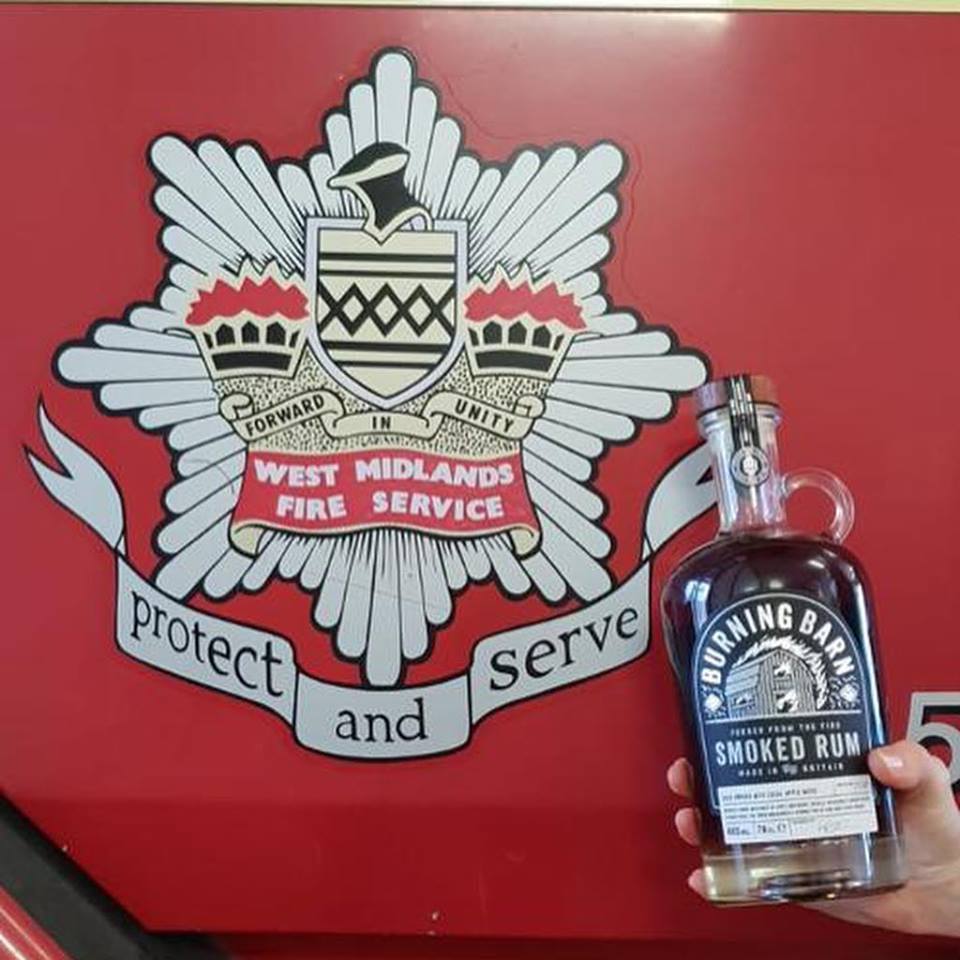 Three years ago, on the 26th September 2015, a tragedy occurred on the family farm. A huge fire erupted in the barn that housed the family business - after twenty years of building the business up, there was nothing left but a haze of smoke and embers. The column of black smoke soon filled the sky and led to the diversion of flights from Birmingham International Airport as it quickly blocked the flight path.
This disaster left our family with a choice - let go and give up, or rebuild and start again? We chose to rebuild, making our barn more efficient and better than ever, showing that with perseverance, something good can always be forged from a bad situation, inspiring our hashtag #forgedfromthefire.
Our family's determination in the face of a catastrophe motivated us to start a business we were as passionate about. We'd always dreamt of running our own drinks business, testing out new flavours and making something original, and the fire finally pushed Katherine to quit her job and focus on creating what would become Burning Barn Rum.
By taking inspiration from the fire, we knew we wanted the name and logo to reflect our brands origin (look out for a future blog discussing the design process to create our handsome labels!)
Furthermore, the smoke that consumed our farm led us to create the UK's first Smoked Rum, using apple wood from our orchard. These same trees were planted 30 years ago by Harry's dad, but are no longer used commercially, so we have combined the memory of the fire with pieces of history to create something delicious.
The complex flavour of our Spiced Rum echoes the heat of the fire itself, encouraging us to put a spicy twist on the usual spiced rums. Despite the struggle of rebuilding the family farm, the fire taught us about the importance of motivation and pushing yourself to do what you love, leading us to build a rum company that we can be passionate about every day!
---