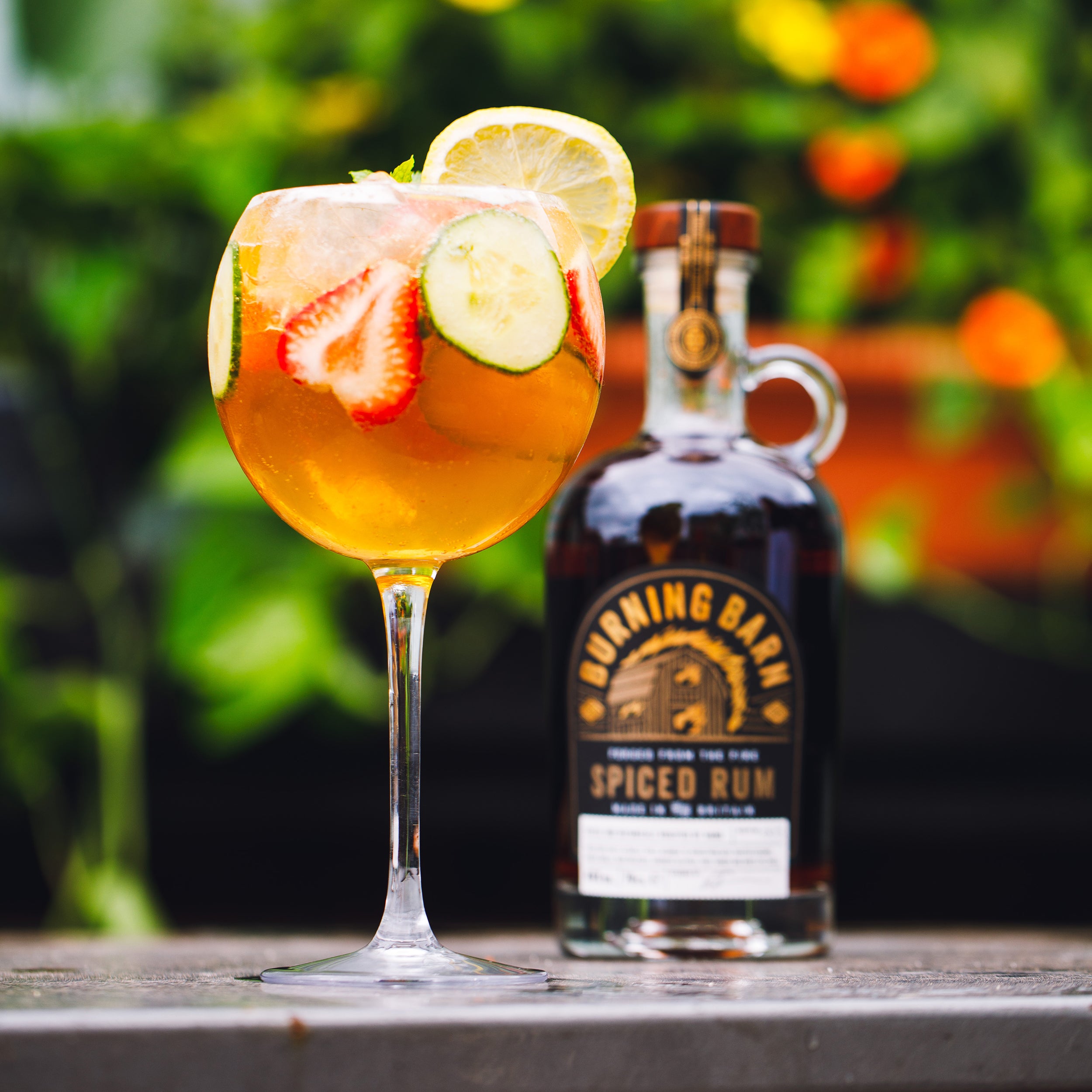 Happy National Rum Day to all rum drinkers!
We figured this would be a great day to launch our new blog and tell you more about all things Burning Barn Rum.We're so proud of how far we've come in such a short space of time, and to celebrate this wonderful rum-filled day, we thought we'd take a look at all the different ways you can easily celebrate rum at home.
Rum is such a versatile spirit - White Rum, Spiced Rum, our special BBR Smoked Rum, and many other varieties to explore. So why not try out a few of these ideas and have some fun with rum?
1. Treat yourself to a new type of rum. After the rise of craft beer and craft gin, the craft rum industry is growing and becoming more popular, and the variety of spirits on offer is only increasing. If you haven't tried our Burning Barn Smoked Rum, (the first UK made Smoked Rum) then pick up a bottle today and expand your way of thinking when it comes to this complex spirit.
2. Try out that cocktail recipe you've always wanted to make at home, we promise that it's simpler than you think. Did you know that a daiquiri is only made up of your rum of choice, some simple syrup and lime juice? If you don't have a cocktail shaker, don't worry! You can use any watertight container like a water bottle or a jam jar. Or maybe you want to try something a little more complex, you can check out our Perfect Serves and try your hand at some mixology. For a perfect long drink, just use ginger ale as your mixer with some BBR, poured over ice, with a wedge of lime to make it fancy, and enjoy!
3. Impress your friends by adding a rum based twist to your baking. Add a few drops of BBR Spiced Rum to your brownie batter to really enhance those chocolate flavours and add a spicy kick to your regular brownies. Try out some rum in your french toast mix and really spice up your morning. Whatever you like! There's so much you can do with dark rum to add an exciting and unique flavour to your desserts.
Let us know if you try out any of these ideas by tagging us in your photos, or by using the hashtag #BurningBarnRum, and have a great National Rum Day!
---